Turn your Nails into a reality with our Nail Salon in Brandon!
Are you looking for the best kind of nail salon in Brandon, Florida? Don't worry, Katie's Nail Castle is here to help you.
You deserve to look beautiful and stupendous. This is why we offer you a plethora of elegant and intensive packages that fit well on your end!
At Katie's Nail Castle, we pride on keeping a healthy and luxurious environment for the people. This is why it is important for us to provide you with the best nail salon in Brandon, inherently giving you with the ultimate nail beauty experience. "Great Nails, Great conversation"
Why Visit Our Nail Salon In Brandon?
Katie's Nail Castle is a nail salon in Brandon, Florida that has a team of professionals, who take extra care and time when they are in the midst of taking care of your nails.
Now have your nails enhanced, colored, or have it shaped or patterned according to your taste. Our wide variety of nail enhancement services are tailored specifically for your taste.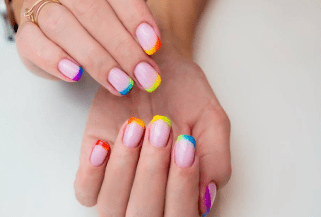 Manicures
A manicure is a beauty treatment of the hands. Your nails will be cut, filed, and shaped. You will then have your cuticles pushed back and tidied, and then enjoy a hand massage. The final step will be the painting of the nails with a color of your choice.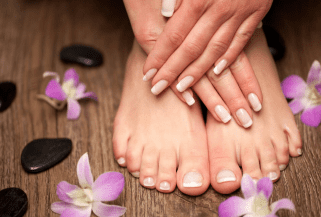 Pedicures
A pedicure is a cosmetic treatment of the feet and toenails, analogous to a manicure. Pedicures include care not only for the toenails; dead skin cells are rubbed off the bottom of the feet using a rough stone (often a pumice stone).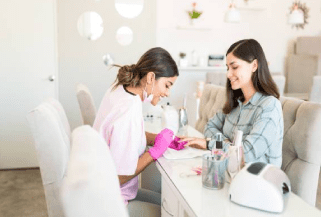 Full Sets
Full set nails are a type of artificial nail that is applied to the natural nail to give it a more polished and manicured look. They are usually made from acrylic or gel, and come in a variety of colors and styles. Full set nails can be applied at home or at a salon, and typically last for 2-3 weeks before needing to be replaced.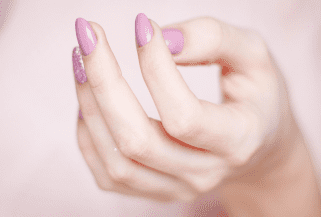 Refills
Nail reconstruction is a treatment that requires periodic retouching, called refills. Refills are necessary for both a technical and an aesthetic question. But what exactly are they for and how are they made? Which are the prices? After the reconstruction, the nails grow back by moving the gel (or acrylic) upwards.
Nail Enhancements
Nail enhancements are an easy way to change your nail colour, pattern, and shape. They're also a great way to keep your nails looking stylish and healthy.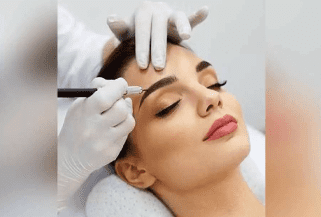 Extras
AMERICAN MANICURE FRENCH FRENCH MANICURE NAIL REPAIR NAIL ART DESIGNS NAIL CUT DOWN NAIL TAKE OFF W/ SERVICE NAIL TAKE OFF W/OUT SERVICE NAIL TAKE OFF W/GEL MANICURE HAND COLOR CHANGE HAND COLOR CHANGE W/ FRENCH TOE COLOR CHANGE TOE COLOR CHANGE W/ FRENCH
CLICK HERE TO VIEW FULL MENU >
Stop Searching For Nails Near Me
All you have to do is search for Katie's Nail Castle. You deserve to be a modern Renaissance painting. Have your nails designed extravagantly and beautifully with our team of experts.
When you search for nails near me, you need to think twice about choosing the right nail shop. So many nail shops already exists in today's market that will provide you with nail enhancement services but do any of them sit well on your end?
You need to trust a nail salon business that has the experience and also the right prices that provide you with exactly what you need. This is why Katie's Nail Castle is the perfect nail salon for you near me.
Your Nail Health Is Important To Us And You Are Too!
You deserve to have someone taking extra care of your nails. Katie's Nail castle has a team of experts who will take special care when they are treating your nails. Searching for nail salons near me is old and weary now. Go through our website to learn more about our services or visit our website.
Professional nail enhancement experts that have decades of experience working as nail repair and pattern design problems. Get in touch with us today and get subsided with the ultimate nail salon experience.